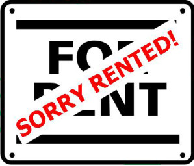 Two bedrooms, two and a half baths,
two terrazas, kitchen, living room,
on two levels, furnished.
Half block from the plaza,
walking distance for, taxis, restaurants, church,
street market, bus, etc...
one parking space .
Price include: Fully Equiped, Washer, Dryer, Cable tv, Gas,
Wi-Fi, municipal water, Electricity, Maid, Taxes.
$850.00 U.S. Long Term
1.- No Smoking (inside the property), Children or Pets permitted.
***Please be aware that from November 23rd to November 30th, living in the center of Ajijic can be very festive, and very loud!! As part of the Mexican culture, there are traditional celebrations with many fireworks, skyrockets, parades, and large street fairs.